In Uganda, the new school year starts in February, so Milly and her team, especially her family, has been very busy in preparation for the students to return. By the grace and provision of the Lord, Kingsway is ready to begin another semester.
Over the past few weeks, students have been arriving at Kingsway, some returning and some new, many of whom have never stayed away from home before. Beds for the dormitory are still scarce, so many students have brought their mattresses from home, if they have them.
Rice is a treat here in Uganda. As a celebration and welcome for the arriving students, they enjoyed rice with their meal, but first it had to be cleaned of rocks that may have contaminated it during its growing and processing. In this photo, girls sort through the rice to prepare it for a meal.
Meanwhile, other students walk to the community well to collect water for the school. Unfortunately, the well at Kingsway has been unable to provide enough water for all the students and faculty members, so the students must travel a distance to draw water at the community well. Please pray that the Lord would provide resources for a sustainable pump to be built at Kingsway.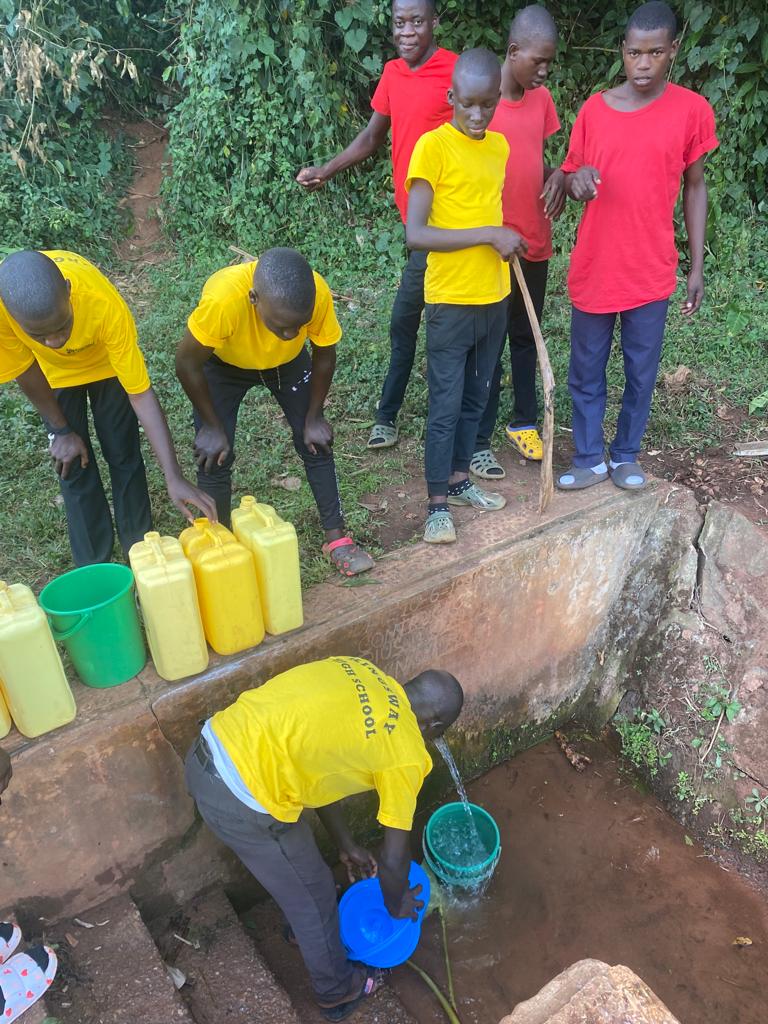 Even amidst scarcity, the Lord has continued to provide. The Kingsway community has a constant faith and dependence upon the Lord, day by day, and He has always come through with all that is needed. We ask that you would continue to lift up Kingsway in your prayers as they enter a new school year. In particular, please pray for the safe arrival of each and every student, steady progress on the girls' dormitory so that students can move in as soon as possible, and sustaining energy for Milly and her team.