When you see the enthusiastic smiles and energy of the kids at Kingsway Christian High School, you'd never guess their stories. Some were conceived by rape. Others have lost parents to AIDS. They, like many in Uganda, have endured much suffering in recent years.
In the 1970s, almost two million Ugandans died during the rule of Idi Amin. In the early 2000s, the Lord's Resistance Army terrorized northern Uganda and destroyed countless families and communities, leaving many with nowhere to go.
Rev. Dr. Milly Erema grew up in northern Uganda and endured these horrifying realities herself. She was just thirteen when she watched insurgents burn down her home before fleeing to live as a war refugee for almost two years. Later, four of her brothers were murdered by the Lord's Resistance Army, leaving Milly responsible to raise their 22 children.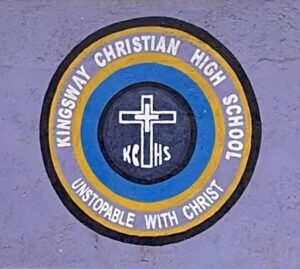 In 2008 Milly and her family founded Kingsway Christian High School, to provide a desperately needed education to her orphaned family members and others who had endured the horrors of war.
Since then, they have now educated over 300 students and given them a chance to build a better life than they could ever imagine.
"Unstoppable with Christ" is the school's motto, reflecting Milly's earnest faith and awe for Christ who has accomplished miracles in the lives of her students. Some have gone on to university and good jobs, a fate impossible for impoverished youth otherwise.
Check out the video below for an introduction to Kingsway from Dr. Erema: