Kingsway Christian High School was established in 2008 and is licensed and registered through the Ministry of Education in Uganda. The school has historically operated independently and sustainably, by enrolling paying students whose school fees allow impoverished youth to attend for free.
However, the two-year COVID shutdown devastated Uganda and now inflation is driving prices upward. Drought has further increased the cost of food. Few students can afford to pay, yet an enormous number of needy children apply in the hope of getting an education. 
In addition, the Ugandan government is insisting that the school complete a dormitory for girls. Despite their best intentions, Kingsway is now in great need of support. Its current needs are listed below.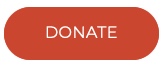 Girls Dormitory:
Kingsway is facing closure by the Ugandan government unless funds are raised to build a girls dormitory by the end of 2022.  Currently, girls at Kingsway rearrange a classroom each night so that they can sleep on mattresses on the floor. 
Why is building the dormitory so critical? One reason is that it is unsafe for girls to walk from home to school each day. Young women and girls are increasingly preyed upon by boda boda (motorcycle taxi) riders and other young men who solicit sex or even rape them.
The foundation and walls of the lower level have been built. Kingsway currently needs approximately $25,000 to finish the dorm. (See their progress here.)
Milly explains the need in the video below:

 
COVID/Inflation Emergency:
The COVID pandemic closed schools for almost two years and devastated families financially. In other countries, children studied on the computer at home. In Uganda, many children were forced to give up school entirely to do menial labor to support their families. See this PBS report.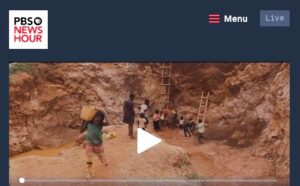 Along with other schools, Kingsway was able to reopen in January 2022, but with far fewer students than their usual class of forty to fifty.  Few families have money to pay school fees right now to support students who cannot pay.
In addition, inflation is driving up prices for everything. An additional $2000-3000 per term is needed to pay teachers and buy food and classroom materials.
Your prayers and financial support are needed to weather this crisis.

Drought Impact: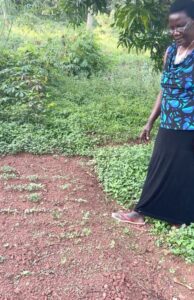 Kingsway has a large garden that it uses to grow vegetables and fruit, to keep the cost of food for students at a minimum.
The worst drought in eastern Africa in forty years destroyed last season's crop. Until the rains return, Kingsway must purchase what usually can be supplied for little cost.
Update:  In August the rains returned and Kingsway has planted crops for next year. Since then rains have still been scanty and there is some worry that the harvest will be small. Kingsway will need to buy food for several more months until the crops come in.
Applicants Turned Away:
Your ongoing monthly support will allow Kingsway to transform many more lives. The school has a long list of needy applicants who they are unable to enroll. Kingsway has classroom space available but simply doesn't have money to take them on. These children may lose their only opportunity to get an education.
Kingsway would like to return to their enrollment of forty to fifty students in 2023, but it costs the school approximately $900 per year to offer room, board and an education to a needy student. This year Kingsway has been able to support less than twenty students this year. The school would need $18,000 to $27,000 to take on twenty to thirty more students next year if few families are able to pay regular school fees.

If you've ever wished you could directly help the poorest in Africa, you've come to the right place.