Photo: Lois Tverberg and Milly Erema at a family wedding Oct 29
Rev. Dr. Milly Erema arrived on October 27 for a month in the United States. She will be staying in western Michigan for most of the month, except for 11/14-22 when she will be in Denver for academic conferences in biblical studies.
Milly has a Ph.D. in Old Testament and teaches at Uganda Christian University, so part of her time will be spent getting word out about Kingsway and part will be spent on professional activities at the Denver conferences. (She actually began her visit to the US with a little personal fun, joining Lois Tverberg in attending her niece's wedding in Minnesota.)
In Denver, Milly will be attending the Evangelical Theological Society (ETS) meeting and then the Society for Biblical Literature (SBL) meeting. She will be speaking in a session called, "Difficult Texts in the Old Testament: A Workshop Approach." She is on a panel of three presenters and she will give a brief talk called Social and Contextual Analysis of Exodus 4:24–26. This is the strange account of when God approached Moses to put him to death, but then Zipporah quickly circumcised their son, which causes God to leave them alone.
Milly has been researching the significance of circumcision practices and beliefs among tribes in East Africa and will share her findings and thoughts about the cultural context of circumcision in light of other traditions.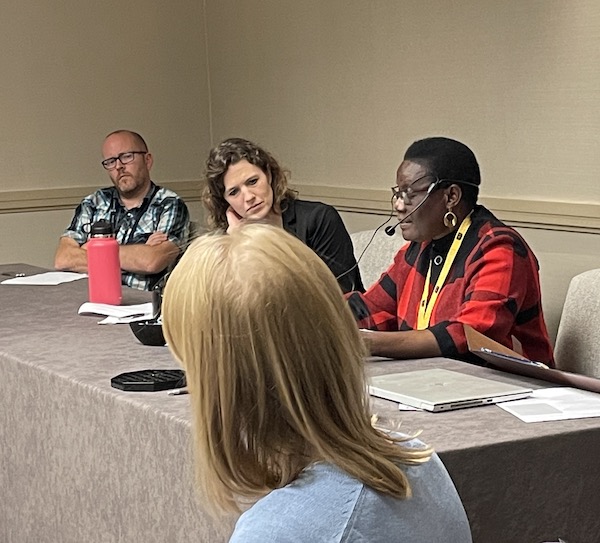 You can see that Milly is a woman of many talents! If you are in Michigan or Denver and would like to connect with Milly while she is visiting, you are welcome to contact kingswayministriesuganda@gmail.com.