It's been a constant battle with the rains this year, but the Lord has let us finish the first level of the girl's dorm. We're happy to say that the final plaster is being laid on the walls inside and out. The floors have also been finished and polished.
The plaster outside will keep the rain from melting the hand-dried brick. It looks much better than the rough brick exterior that pictures showed before.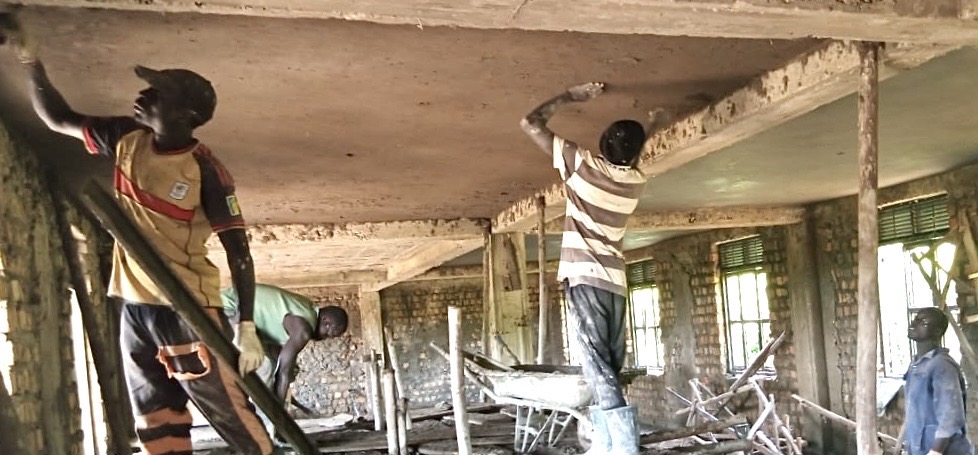 The inside walls and ceiling will be clean and smooth too. We'll paint them later.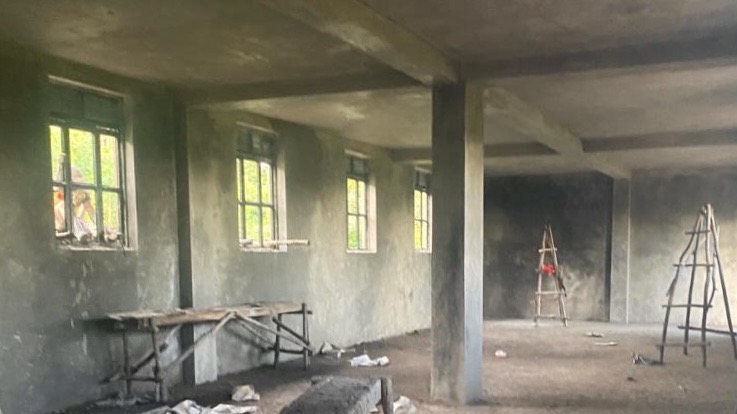 It's looking pretty good so far!
All that's left is to put the window and door glass in and paint the interior walls, and then the girls can move in. Hooray!